4 Areas Where WhatsApp Can Benefit Your Business
WhatsApp can be much more than just a messaging app. It can improve your business in more than one area and it's really easy to implement. Discover how in this article.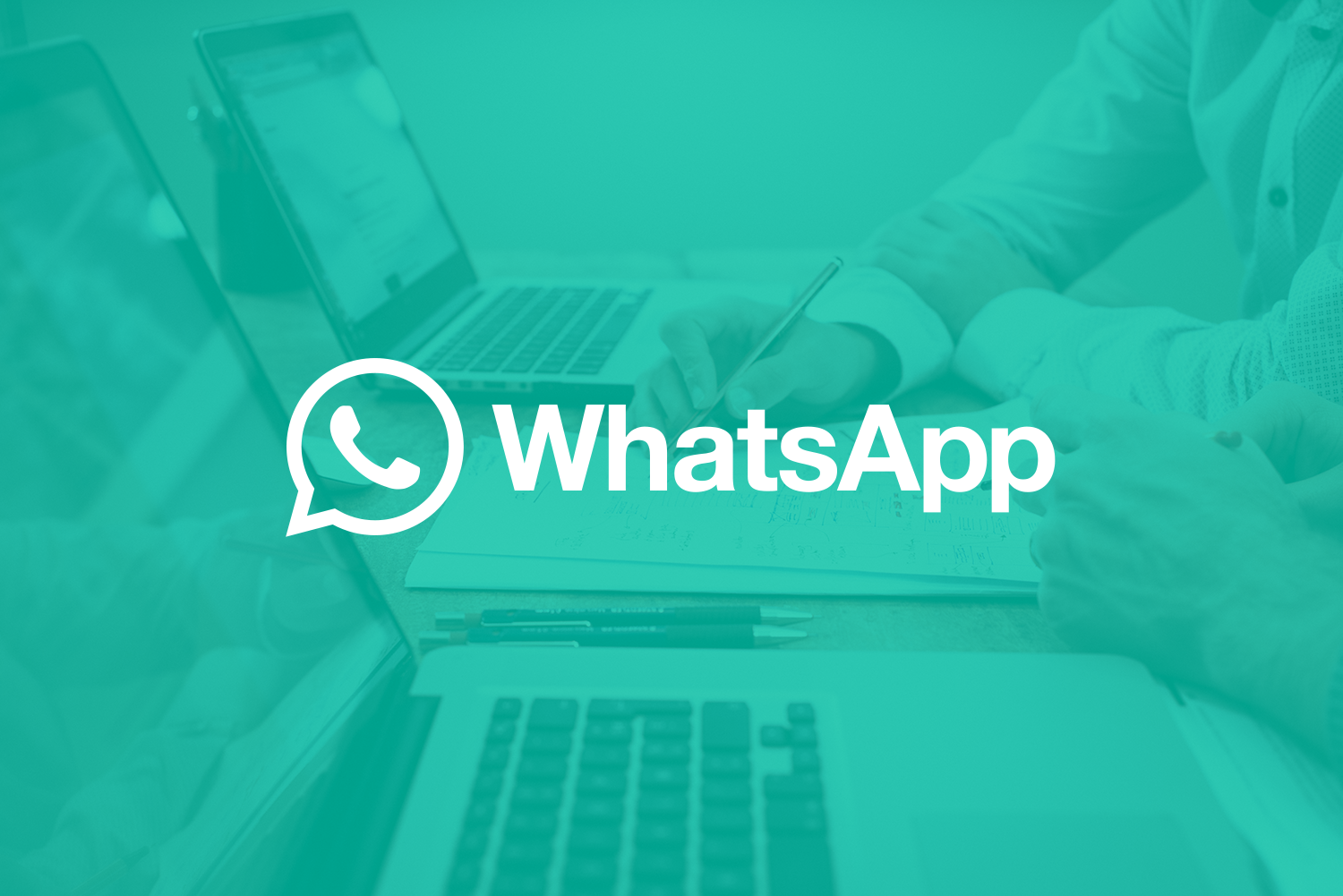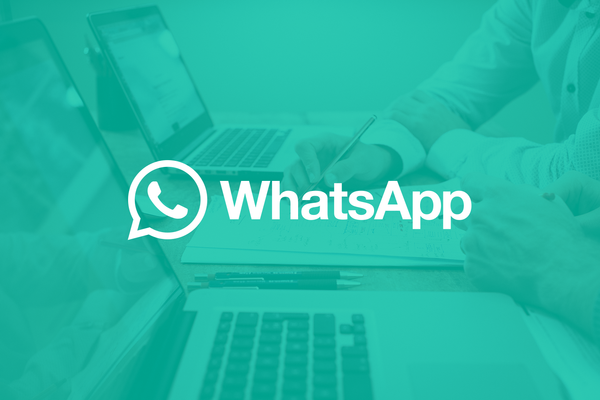 Most businesses nowadays try to be efficient, convenient and user friendly. Believe it or not, WhatsApp can really help you in all these regards.
There are 4 areas where your business can greatly benefit from using WhatsApp, and it's pretty simple to implement it too.
Let's see what those areas are.
Customer Service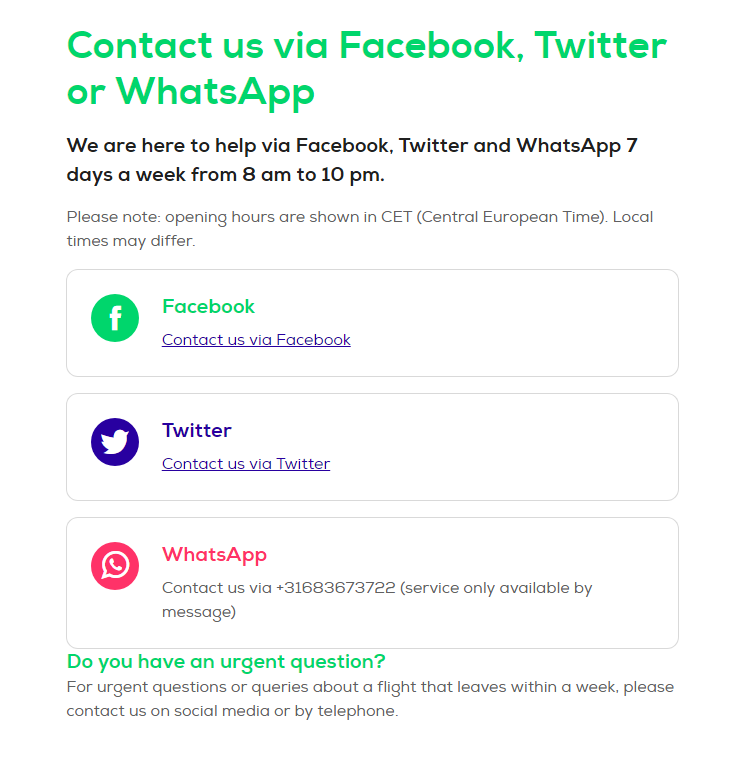 Image Source: Transavia
WhatsApp and similar messaging apps are redefining customer service. With their help, you can make it more personal, more efficient and partly automated at the same time. This might sound strange, but hear us out.
WhatsApp will make your business appear in your customer's chat box, which is normally reserved for friends. Suddenly your customer can chat with you without leaving the app and can continue talking to his buddies while "on the line" with customer service. There is no more tedious waiting or constant jumping between tabs.
If you make sure that your conversations are not too formal, but relaxed and occasionally even funny, you'll establish a personal connection in no time.
However, answering a lot messages via a mobile app can be cumbersome. This is where a great omni-channel software like Helloumi makes things easier and enables you to turn WhatsApp into a quality customer support service.
Helloumi gathers all the messages you receive, turns them into pending tickets and sorts them in its' desktop app. This way you won't miss any questions and you'll be able to answer them directly from your computer, which saves time. If you have a customer support team, a ticketing system will make it easier for them to stay organized and in sync.
WhatsApp Business, which is coming soon, will also help your customer service. You'll be able to preset away messages, share more business info via your profile and assign your business a landline phone number for further support.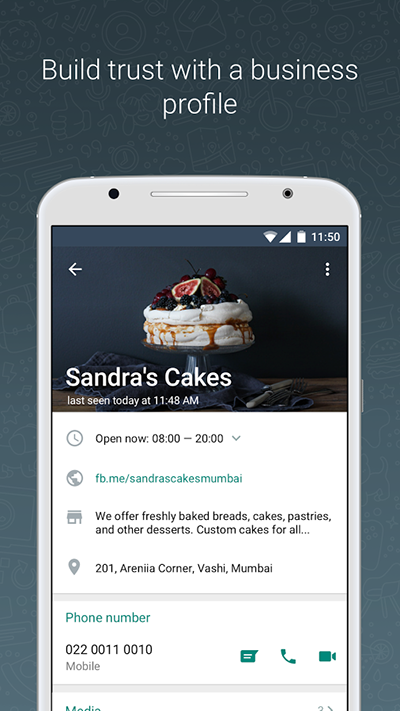 Digital Marketing & Customer Engagement
If you've read our blog before, you know that conversational commerce is changing digital marketing as we speak.
With WhatsApp's help you can increase you sales via personalized offers you send directly to your customers.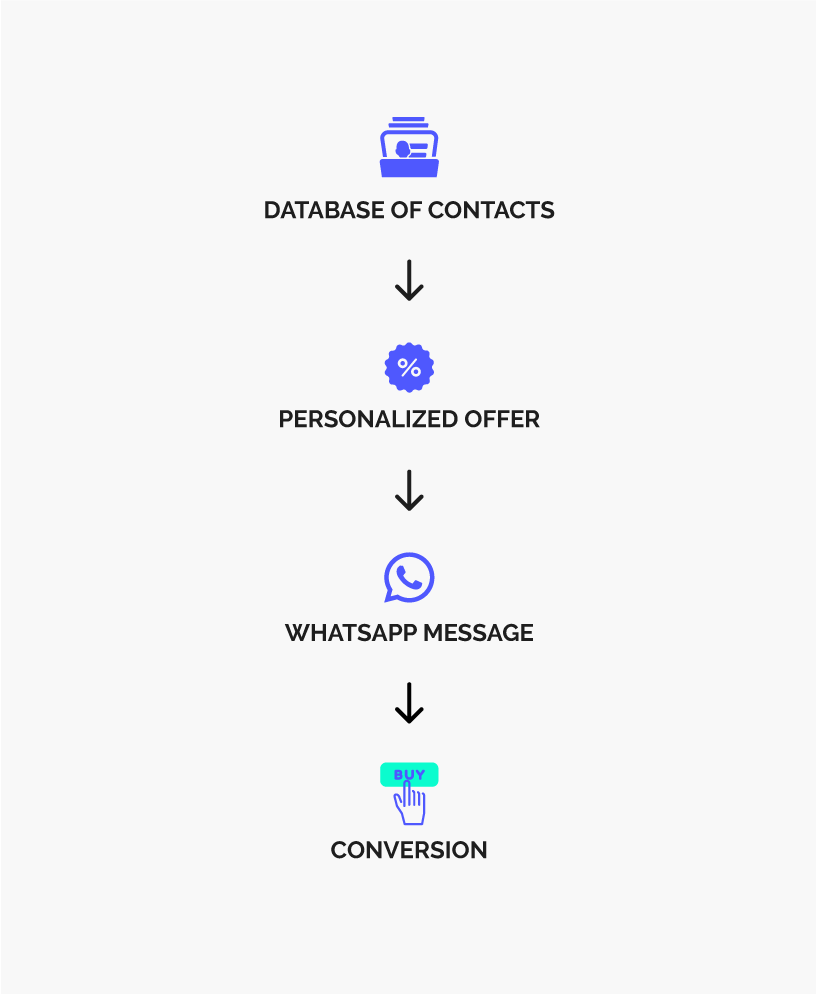 What you do is you create a database of contacts. You should have access to their purchase history or know their wishes.
Then segment them into different target groups and sent each group (or even each individual) a personalized offer.
By adding a payment option (we're going to talk about it soon) into your offers you can close more sales as you will make it extremely easy to purchase a product your customer is interested in.
You can read more about WhatsApp marketing and personalized offers in our previous two articles here and here.
Payments
WhatsApp will soon make your life much, much easier when it comes to payment solutions.
There are some payment methods that are a good, but not a perfect fit, for your WhatsApp marketing. We'd suggest using one of the next 3 in your promotional messages:
• Cash-on-delivery If your business supports a cash-on-delivery method, you can create a cash-on-delivery order for your customers.
• Manual order creation Create an order manually on behalf of your customers and provide them with a payment link or invoice.
• Link to the webshop
Simply link the product you mentioned in the promotion to your web shop where your customers can finalize the purchase.
However, the most convenient solution by far would be paying without ever leaving the chat box.
Sendbee will soon enable you just that in the simplest possible way. You are going to include a payment link along with your offer and your customers will be able to complete the purchase with a credit or debit card within WhatsApp's web-view.
Team Communication
Last but not least, WhatsApp can do wonders for your team or company communication.
It's extremely easy to create chat groups for different teams and departments. Instead of adding everyone manually, you can invite them using a group link. How?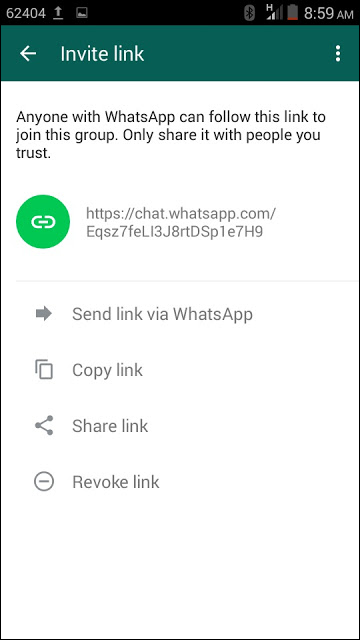 Go to the group in WhatsApp. 2. Tap the subject of the group. 3. Tap Group Invite Link.

Tap to share the link within WhatsApp or to another app.
You can find detailed instructions here.
After you create a group or two, you have plenty of options.
You can create short Whatsapp newsletter to keep everyone informed and motivated.
Different departments and teams can exchange brief and quick reports across different locations. That will help employees to stay on the same page, which results in faster progress. It's also very simple to exchange files using WhatsApp — from documents to photos you've just taken.
You can also send brief reminders via WhatsApp. They don't have to be work related. Remind people to stretch, take a break and encourage healthy working habits. It's always good to look after employees' physical and mental wellbeing, and they will be happy that you do.
WhatApp also helps creating a more relaxed atmosphere, especially compared to emails that can be very formal. Another important thing is that because of the chat format, people tend to keeps messages short and simple. It saves time and makes them go straight to the point.
There are 3 other WhatsApp functions that can be very handy: • back up chats and save important information • star messages to easily find them latter (go under Menu>Starred Messages)
• mute a certain group, when you have to focus (go under Group Properties>Mute)
It's a really neat tool for team communication and most people already have it installed, so they don't need to learn how to use anything new.
We don't tend to think about WhatsApp when we think about our business, but it's actually a really powerful channel that can help you in a lot of areas. After reading this article, we are sure you have some new ideas. Try them out and let us know the results.