5 Big Brands Using WhatsApp For Business
Don't know how to use WhatsApp to enhance your business? It's not that hard. Check out these 5 big brands and how they are doing it.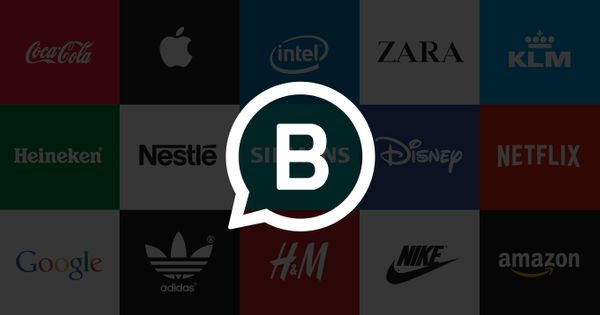 WhatsApp just made a huge step into the business world by launching WhatsApp Business in certain countries. However, you might be wondering what does this all mean. What exactly can you use WhatsApp for, besides keeping in touch with your customers?
Let's look at 5 examples of how established brands are using WhatsApp to their advantage. You're going to see what's possible and we're sure you're also going to get some new ideas for your business.
Netflix
A month ago, Netflix started sending movie and TV series recommendations via WhatsApp in India (which is the biggest WhatsApp market with 200 million users).


Remember when you got bored and asked your friend for a movie or TV series recommendation? Now you can ask Netflix and the answer will be based on content you already enjoyed.
We are assuming you'll be able to ask for specific suggestions based on genre, length etc. and it will be super easy to share them with your friends.
We are also sure Netflix is going to let you know about all the new shows that you're probably going to like. This new simple option definitely has a lot of potential.
KLM
KLM airlines enable you to receive your booking confirmation, check-in notification, boarding pass, and flight status updates via KLM's verified WhatsApp account.
This makes information easy to find in a single chat thread and have everything ready when you need it at the airport.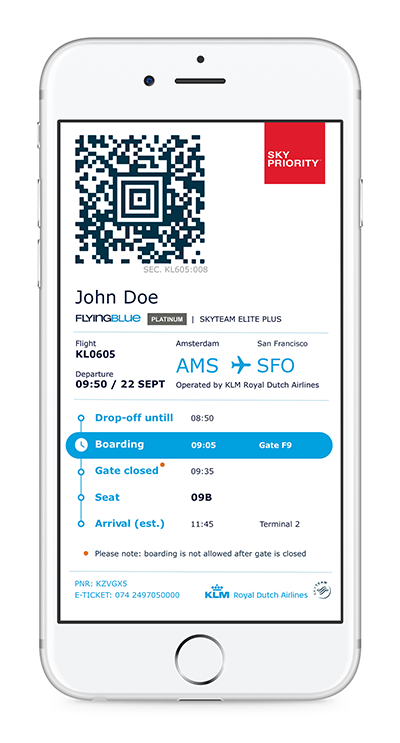 You can also contact KLM's customer service 24/7 via WhatsApp by sending them a message.
With WhatsApp's help KLM is making flying less stressful and more convenient for their customers.
BookMyShow
BookMyShow is an Indian company that enables people to buy movie tickets online. It receives over 10 million bookings per month and it participated in WhatsApp Business piloting program.
BookMyShow started offering tickets via WhatsApp together with a QR code that you show instead of a ticket. A simple solution that requires no paper or printing.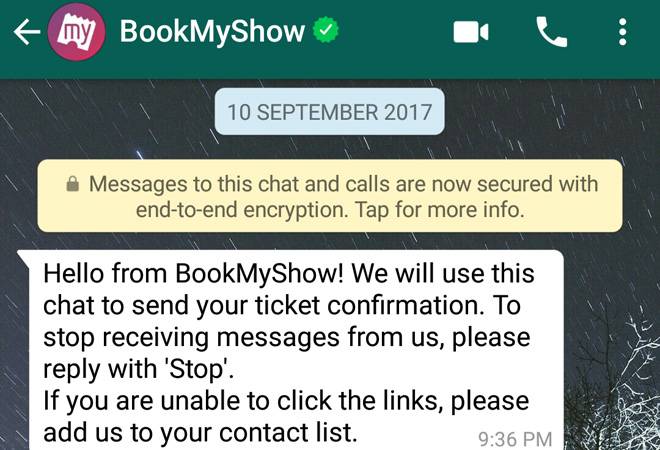 The company quickly recognized many customers wanted to get in touch via WhatsApp and are thinking about moving a part of their customer service team there.
They also have some new ideas in mind and will likely try to implement a feature that makes it very easy to plan a movie night with some friends and family and get tickets without leaving the chat box.
OYO
OYO is an Indian hospitality company that connects more than 8.000 hotels. They wanted to make the post-booking experience as hassle-free as possible.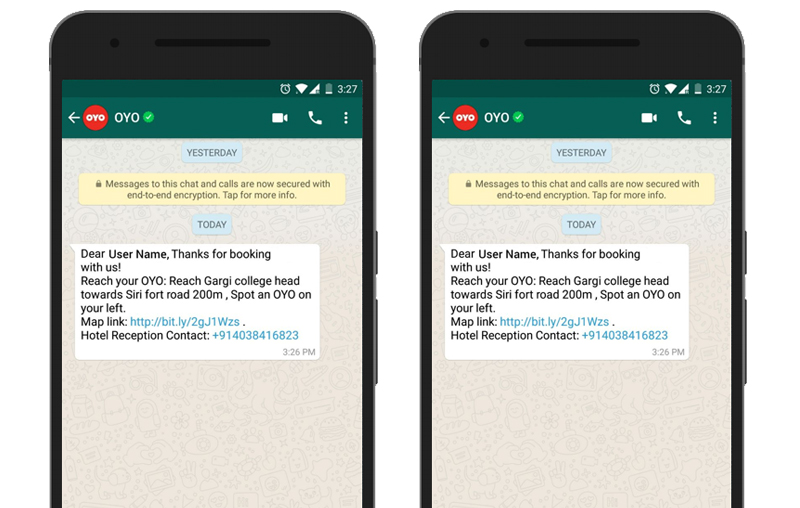 That's why they decided to connect with travelers via WhatsApp and give them an option to receive their booking confirmations along with the cancellation and navigation details for locating their hotel via the app.
Now travelers can follow provided directions, walk into the lobby and show their booking confirmation all on the same screen.
Hellman's
Hellman's wanted more Brazilians to cook with their mayo and they thought of a brilliant campaign using WhatsApp.
They gave people the option to connect with a real chef via WhatsApp. When the chef got in touch, they took a photo of their fridge and send it over. The chef quickly thought of a recipe and they cooked the meal together, staying connected through WhatsApp.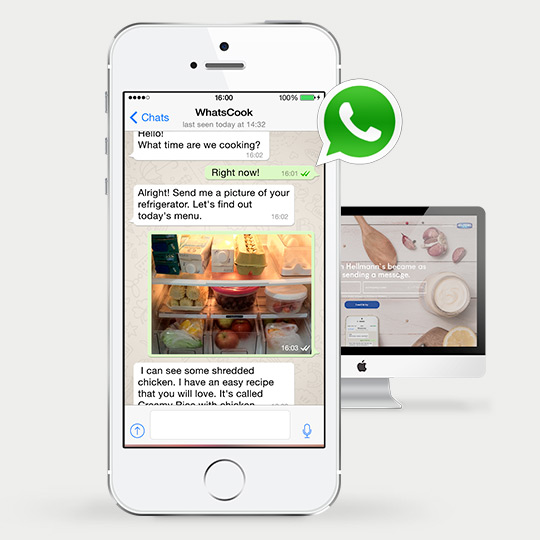 The campaign was a huge success, building emotional relationship, offering people a great experience and presenting Hellman's in a different light - as a very useful ingredient. All in all, more than 13.000 people signed up for the campaign and spent 65 minutes on average interacting with the brand!
That's a prime example of what a great idea can achieve when paired with a personal communication channel like WhatsApp.
We are sure you've got some new business ideas now. And you'll get even more once you check out all the features of WhatsApp Business. You can download it here. By now WhatsApp should be available in your country. If it's not, it will be very soon.
You can also apply as a tester of WhatsApp Enterprise edition, which is bringing even more exciting features! You can do it here.